Record video inside and out:
DUAL LENSES
This dash camera houses two lenses, each with a 180-degree field of view that provides complete coverage around the driver.
COMPACT SIZE
This tiny camera is even smaller than most car keys. And it's so discreet and unobtrusive, you'll hardly notice it at all.
GARMIN CLARITY™ HDR
The front-facing lens records crisp 1440p video. That means you'll get video that's clear and detailed enough to make out car models and other important details.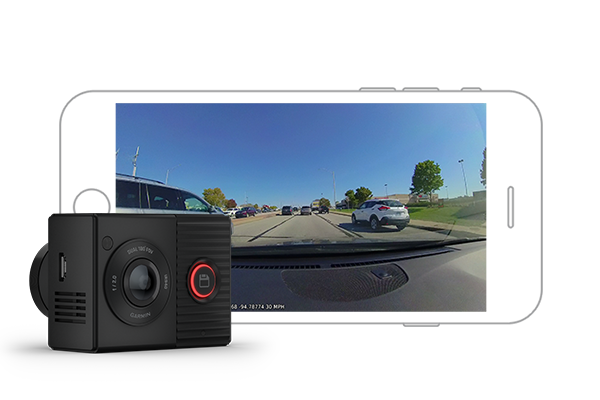 NIGHT VISION FEATURING NIGHTGLO™
The interior lens captures 720p video and features Garmin's exclusive NightGlo™ Technology, so you can record driver and passenger activity even at night.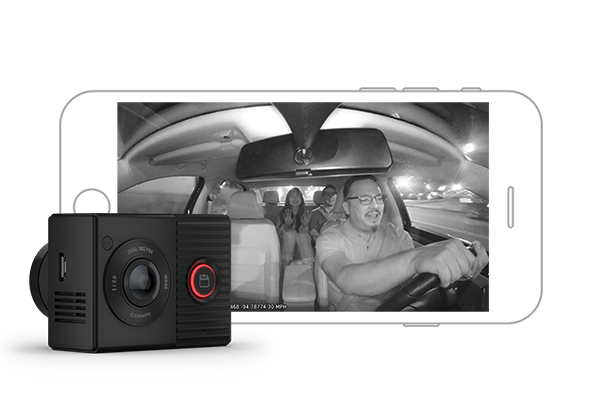 EASILY VIEW VIDEO
Built-in Wi-Fi® connectivity syncs video to the Garmin Drive™ app for easy viewing and sharing on your smartphone.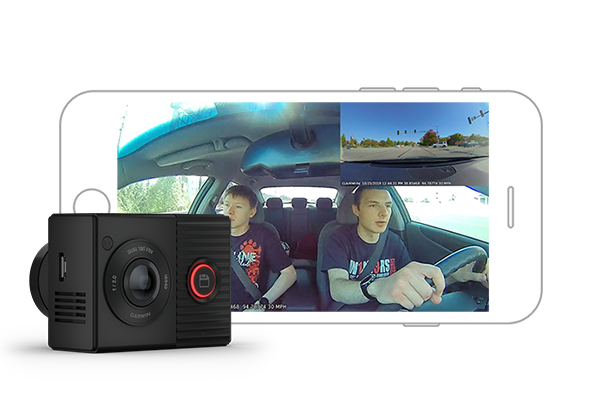 DASH CAM AUTO SYNC
Use the Garmin Drive app to control and play back video from up to 4 dash cameras. So you can play back recorded video of an incident and see it from multiple viewpoints.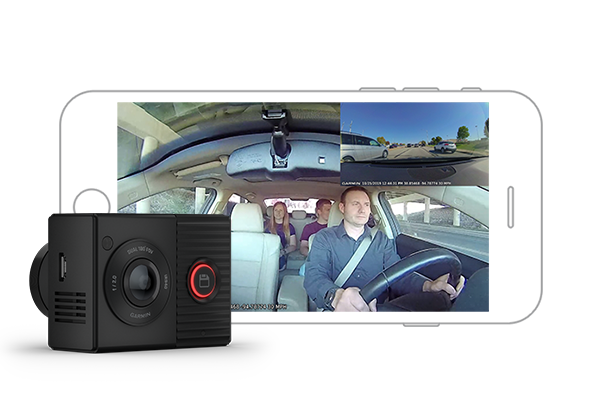 Smarter than the average camera:
DUAL USB CHARGER
You won't have to choose between powering the dash camera and keeping your phone charged. The included charger has an extra USB port, so you can do both.
INCIDENT DETECTION AND GPS
The camera automatically saves video when it detects an incident. With built-in GPS and Galileo, you'll have proof of exactly when and where events occurred.
PARKING SURVEILLANCE MODE
Record motion in front of and inside your vehicle when it's parked and turned off. Cable may be required and sold separately.
VOICE COMMANDS
Keep your hands on the wheel, and use voice commands to tell the camera to save video, start and stop the audio recording and more.
WITHSTANDS DIRECT SUN AND HOT TEMPERATURES
This camera is designed for the automotive environment, so it can still be used in warm climates with full sun exposure.