Product Description
Enjoy easy-to-see maps on a bright, crisp 7″ high-resolution display.
Talk to me. Enjoy convenient Garmin voice assist for directions and hands-free calling.
Get guidance and warning about Environmental Zones on your route.
Know the best places along your route with Tripadvisor® traveller ratings.
Get a heads-up with driver alerts for sharp curves, speed changes, school zones and more.
Make all the right moves with clear, detailed map updates of Southern Africa.
WELCOME TO SMARTER DRIVING
EASY-TO-READ DISPLAY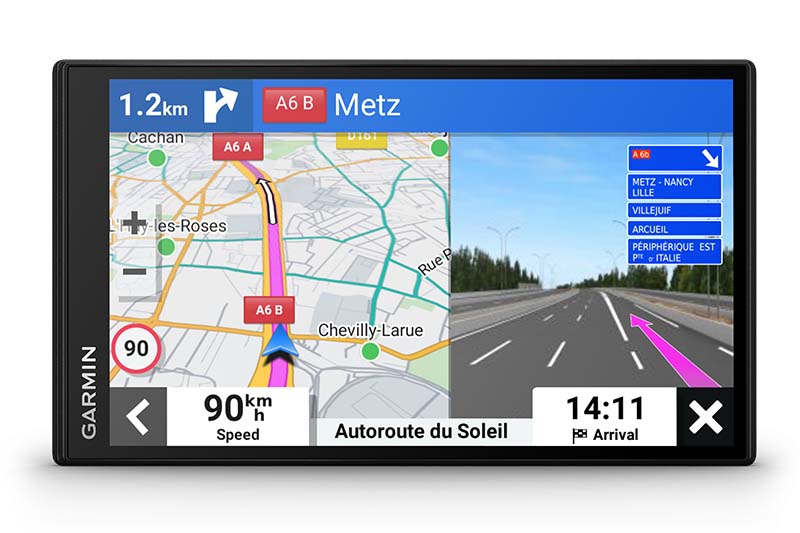 This 7″ navigator, with its bright, high-resolution edge-to-edge touchscreen, lets you easily see important information and map details at a glance.
VOICE ASSIST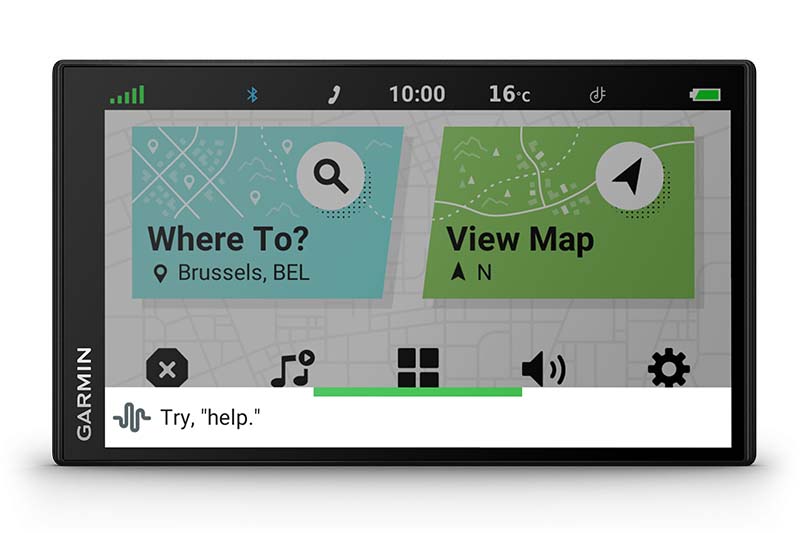 Need directions? Just say the word. Garmin DriveSmart responds to your spoken requests and then navigates to wherever you need to go.
HANDS-FREE CALLING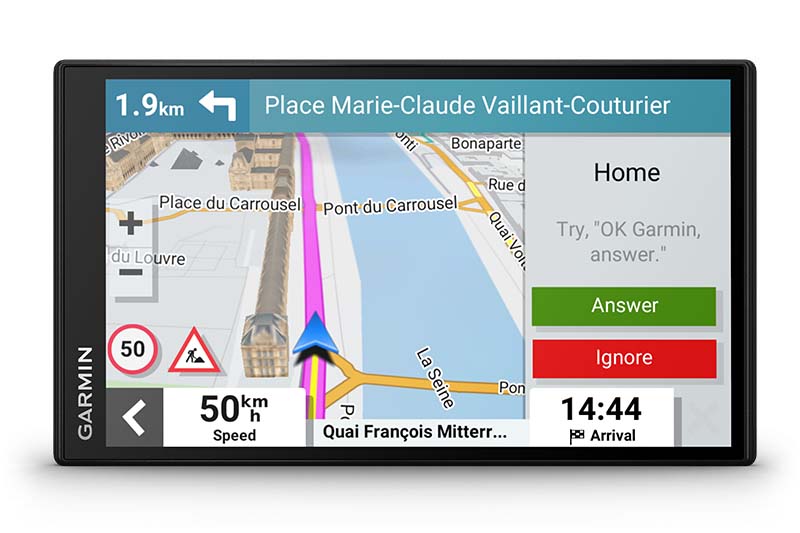 Built-in Bluetooth® wireless technology lets you sync your compatible smartphone to Garmin DriveSmart, so you can make calls without taking your hands off the wheel.
LIVE TRAFFIC AND WEATHER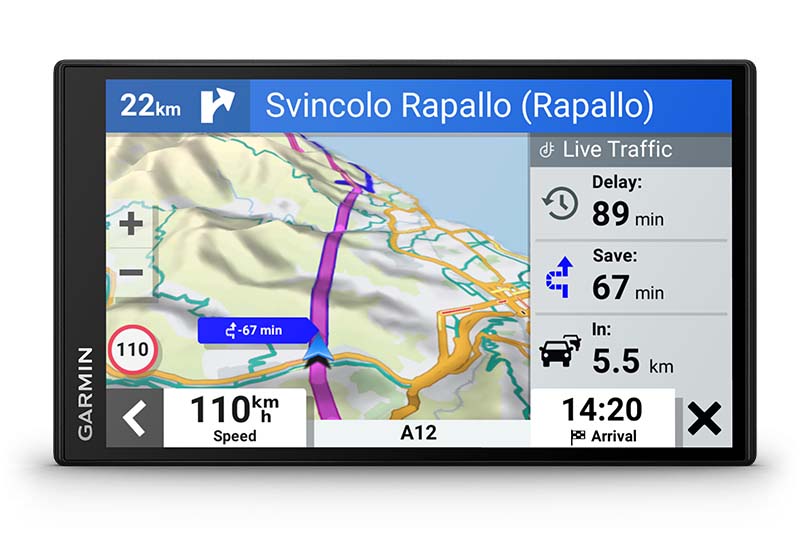 Avoid delays, and find timesaving detours with live traffic when paired with your compatible smartphone (enabled with Bluetooth and GPS) running the Garmin Drive™ app. Also, view weather forecasts, current conditions and animated radar.
LIVE FUEL PRICES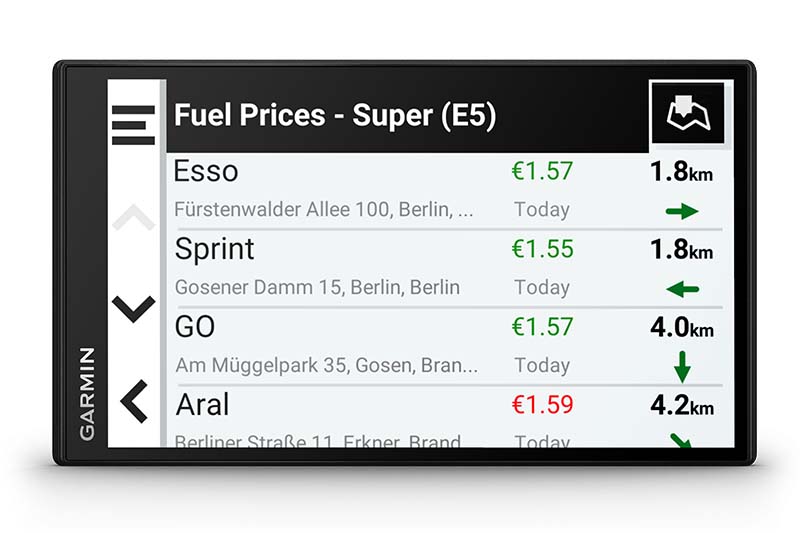 Connect with the Garmin Drive app to get updates of real-time fuel prices along your route.
SMART NOTIFICATIONS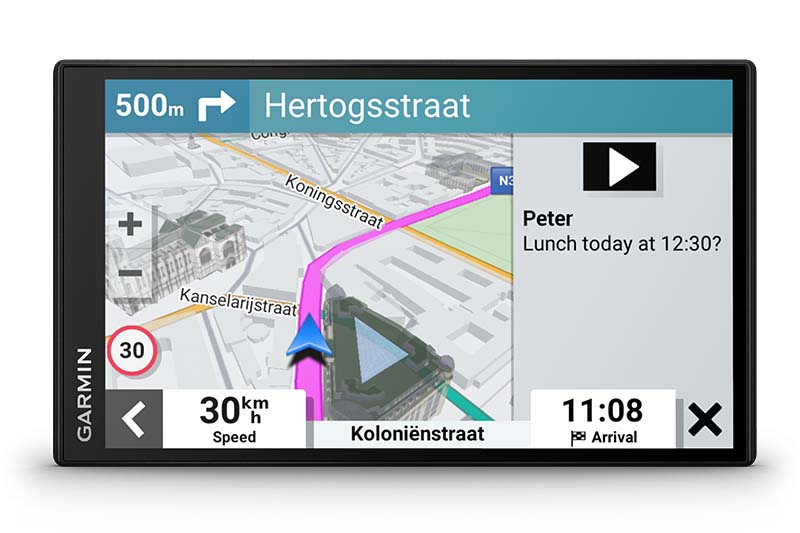 See text messages and other notifications from your phone displayed right on the navigator's screen when paired with the Garmin Drive app.
WIRELESS UPDATES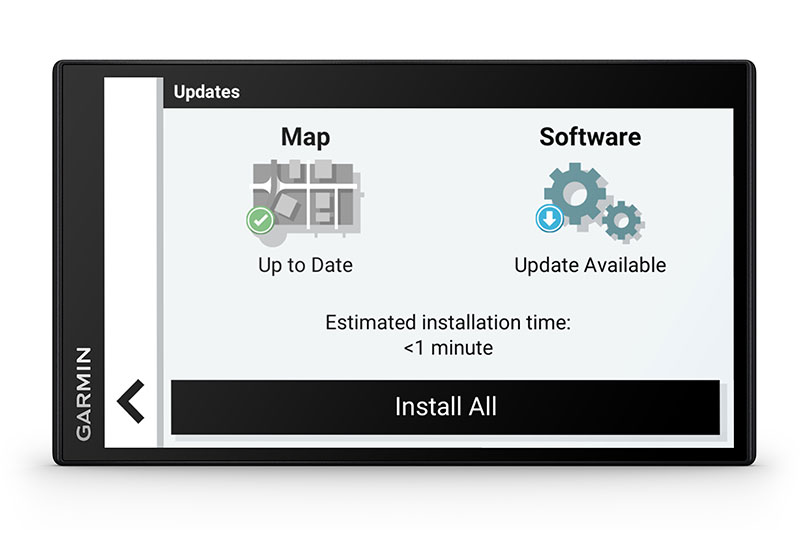 Built-in Wi-Fi connectivity makes it easy to keep your maps and software up to date without using a computer. On-screen cues show when new updates are available.
JUST LOOK AHEAD AND DRIVE
ENVIRONMENTAL ZONE ROUTING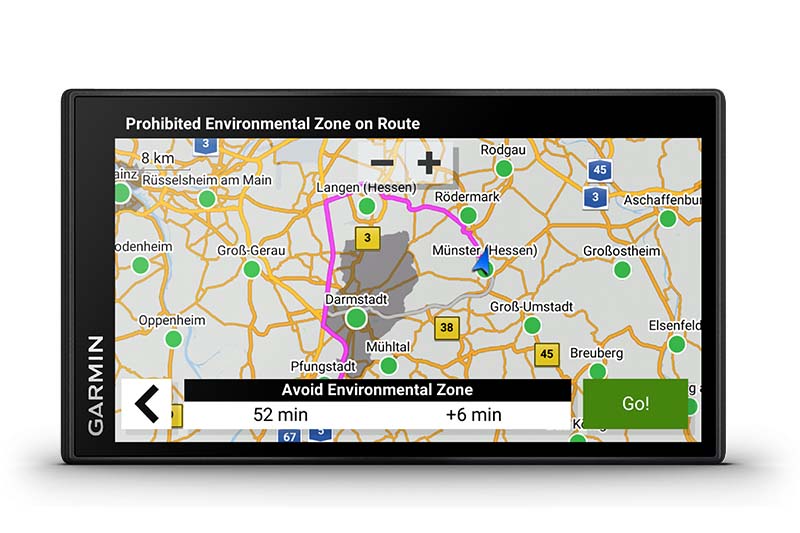 Get guidance and warning about Environmental Zones on your route.
DRIVER ALERTS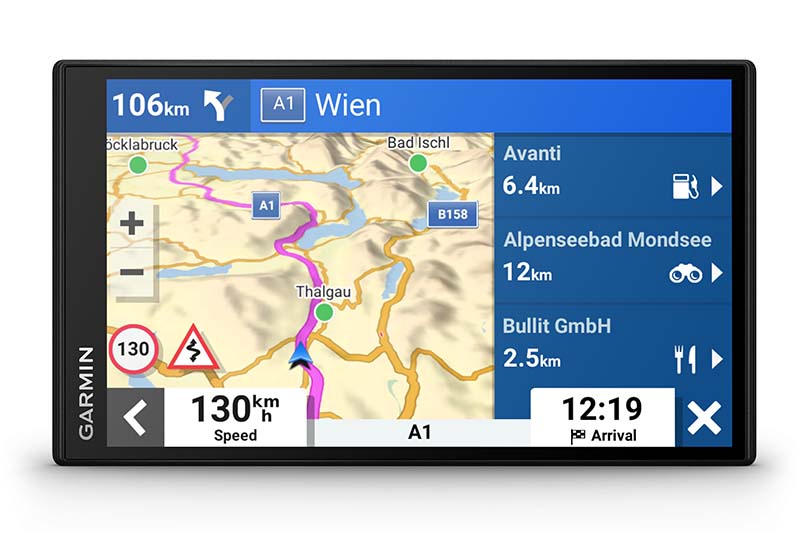 To encourage safer driving and increase situational awareness, driver alerts warn you of upcoming sharp curves, speed changes, railroad crossings and more. Red light and speed camera warnings are not available in all regions.
TRIPADVISOR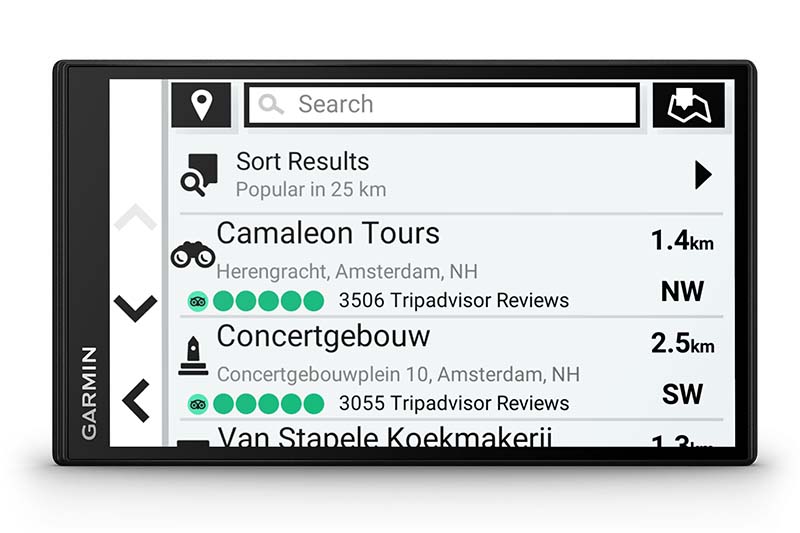 View TripAdvisor traveller ratings for hotels, restaurants and attractions along your route or near your destination.
FIND PLACES BY NAME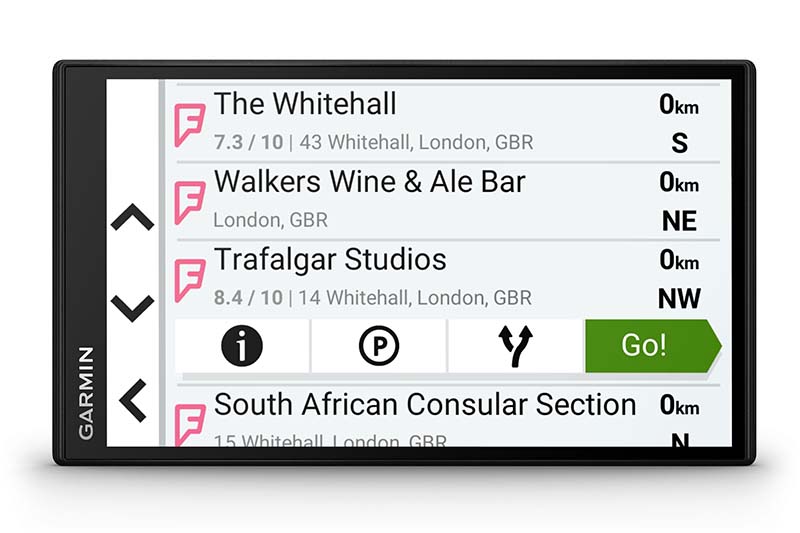 Preloaded Foursquare® data makes it easy to find new shops, restaurants and millions of other popular places.
GARMIN REAL DIRECTIONS™ FEATURE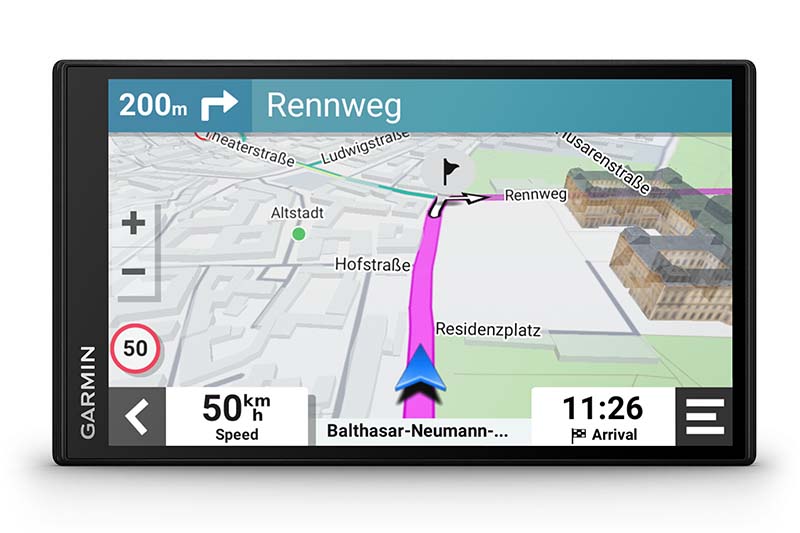 Easy-to-understand, spoken turn-by-turn directions guide like a friend, using street names, store names and recognisable landmarks. For example, "Turn right after Tom's Auto Body."
CHECK UP AHEAD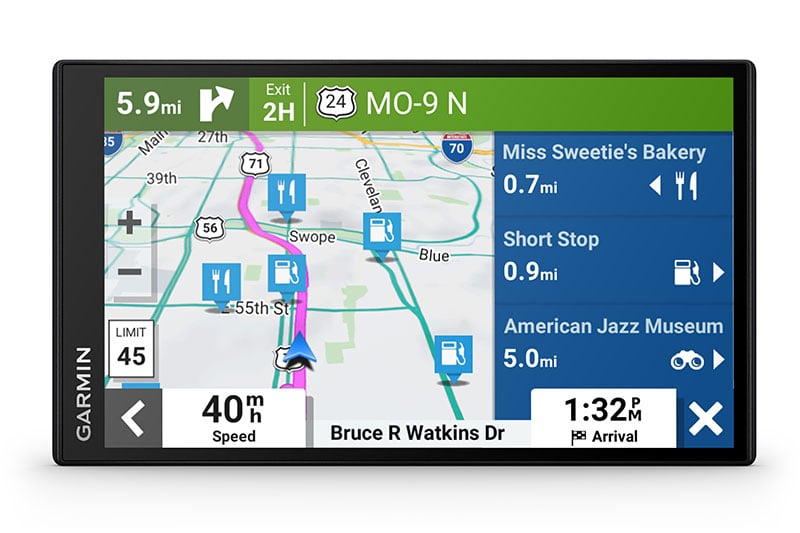 A useful Up Ahead feature shows upcoming stops for food, fuel and other milestones — such as upcoming cities — along your route.
MAP COVERAGE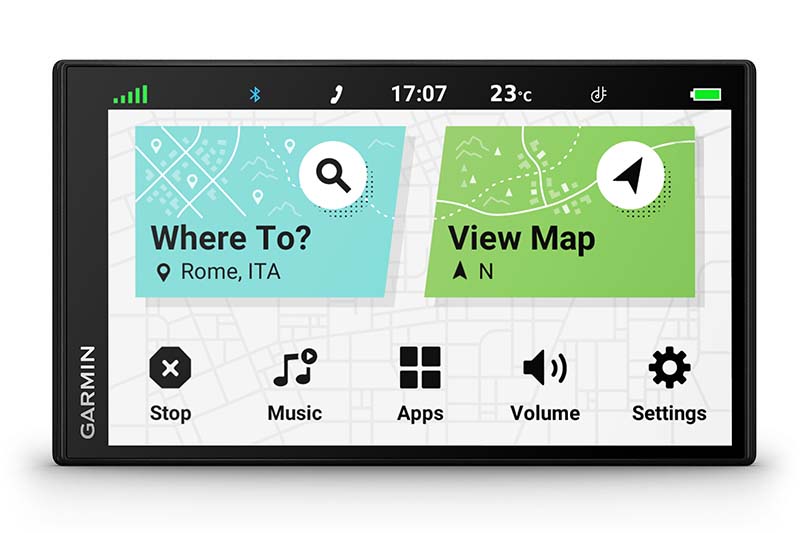 Drive confidently with the latest map updates and preloaded street maps for Southern Africa.
SEE BEHIND YOUR VEHICLE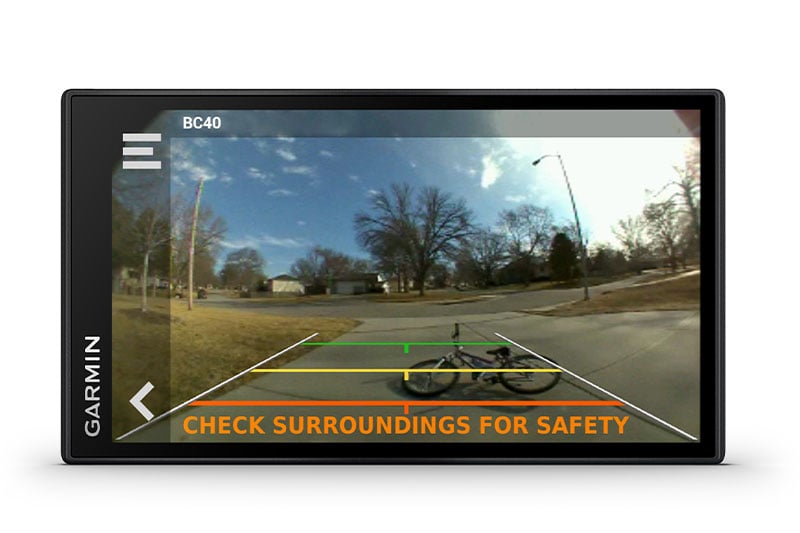 When you pair this navigator with a compatible Garmin Backup Camera (sold separately), you can easily see vehicles, pedestrians and other obstacles behind your vehicle.